Download App
Official Website: www.fastex.pk
How To Track Daewoo Fastex Tracking Number Online
Enter the Daewoo Fastex Cargo Tracking number in the tracking tool provide above
Click on the "Check Your Shipment" button
You will be redirected to the next page and you will be able to track all the details of your package
Daewoo Fastex Contact Number
Address
Email
Phone
Head Office
231-A, Ferozepur Road, Lahore, 54000, Pakistan
[email protected]
UAN: 042-111-007-009
CELL: 03-311-007-009
Daewoo Fastex Peshawar Branches Contact Number
| | |
| --- | --- |
| Branch Name | Address |
| FRN SHOBA CHOWK | SHOP # 25, HAZRAT SHAH PLAZA, JAIL ROAD BRIDGE SHOBA CHOWK, PESHAWAR. |
| FRN KALI BARI SADDAR | TIPU SULTAN ROAD MAIN KALI BARRI CHOWK, PESHAWAR SADDAR CANTT. |
| FRN UNIVERSITY ROAD | MALIK PALAZA, ARBAB ROAD BUS STOP, UNIVERSITY ROAD, PESHAWAR. |
| FRN GULBAHAR | UNITED PLAZA, NISHTAR ABAD CHOWK NEAR IBADAT HOSPITAL, PESHAWAR |
| FRN CHARSADA RD | SHOP # 03, NEAR FAQEERABAD POLICE STATION, MAIN CHARSADA ROAD, OPPOSITE SHELL PETROL PUMP, PESHAWAR. |
| FRN HAYATABAD | SHOP # 16, TATARA TRADE CENTER, SHUMALI MARKET, HAYATABAD PHASE 1, PESHAWAR. |
| FRN HAYATABAD P-3 FLYOVER | NEW ALHAJ TOWER- 2, GULL ABAD CHOWK, HAYATABAD PHASE-3 FLYOVER, PESHAWAR. |
| FRN GHANTA GHAR | SHOP # 14, MARHABA TRADE TOWER, NEAR MOHABBAT KHAN MASJID ROAD PESHAWAR. |
| FRN GULBERG SADDAR | SHOP # 03, ABBAS TOWER, KHYBER SUPER MARKET, NEAR QAYYUM STADIUM, BARRA ROAD, PESHAWAR. |
| CHARSADDA | CHARSADDA VIA PESHAWAR |
| FRN CIRCULAR ROAD | SHOP # 2, WASI ULLAH PLAZA, NEAR ROMAN SHADI HALL, CIRCULAR ROAD PESHAWAR. |
| AGT CHITRAL | BY PASS ROAD NEAR OPPO MOBILES CHITRAL. |
| AGT CHARSADA | SHAH JI PLAZA, OPPOSITE HAFIZ PLAZA, TANGI ROAD MAIN BAZAR, CHARSADA. |
Daewoo Fastex Services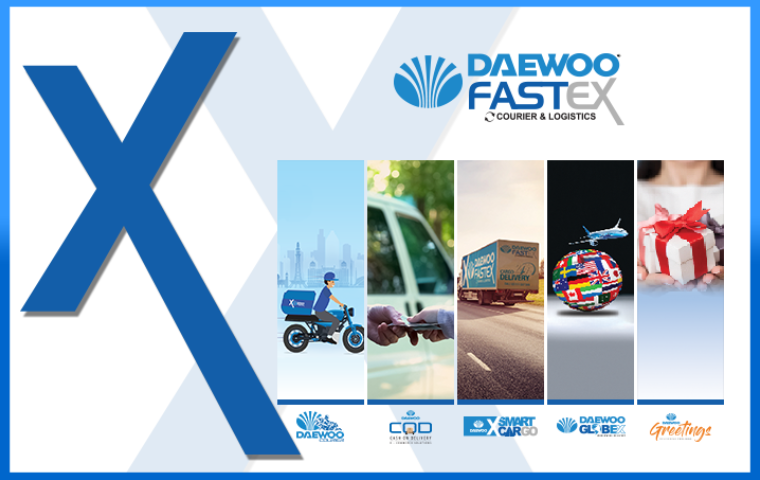 Daewoo Cash On Delivery (COD)
Daewoo COD revolutionizes the E-commerce industry through its efficient booking, delivery, and return services along with the provision of customized solutions to grow the online business of their valued customers.
They offer a complete range of services including updated shipment tracking, API integration to streamline your processes, convenient recovery solutions, and most importantly, a customer online portal to keep you informed of the payment schedules, shipment records, and other useful reports to assist your paperwork. Considering the needs of their valued customers, they offer COD to walk-in as well as corporate customers with the facility of "Terminal to Terminal" and Doorstep Pickup/Delivery.
You can log in Daewoo COD portal here:
Smart Cargo
Daewoo Fastex is a trusted provider of Terminal to Terminal Cargo services in Pakistan. With over 200 delivery centers established throughout the country, their services are easily accessible to customers. Daewoo Fastex's fleet of 500+ vehicles provides nationwide coverage, ensuring fast, secure, and cost-effective cargo services. Their network is secure and environmentally controlled, making it possible to ship perishable and valuable items. Daewoo Fastex also accommodates heavy shipments at the lowest rates in town, making it an ideal choice for businesses and individuals looking to transport large quantities of goods.
Daewoo Globex
Daewoo Globex is an international logistics company that offers a reliable and secure day-definite delivery service at affordable prices. They act as an international agent for individuals and businesses, making it easy to transfer valuables between countries. With Daewoo Globex, family members no longer have to wait for loved ones to return home to receive presents, and businesses can easily send product samples and documents to their associates without the need for expensive and time-consuming travel. Daewoo Globex makes the world feel smaller by providing efficient and cost-effective logistics solutions to its customers.
Daewoo Courier
Daewoo Fastex is a courier service provider that offers speedy and secure delivery to its customers through its Fastex HD service. They prioritize the safety and protection of their customers' shipments and ensure that they are delivered with the utmost care and responsibility. Unlike conventional courier services, Daewoo Fastex places a high value on its customers' rights. They also provide an online tracking facility that allows customers to monitor their shipment's status as it goes through each phase of the delivery process. With Daewoo Fastex, customers can have peace of mind knowing that their shipments will be delivered quickly and securely, right to their doorstep.
Daewoo Greetings
Daewoo Greetings is an online gift delivery service that acts as a bridge between individuals and their loved ones. They make it easy to share love and happiness with friends, family, and loved ones regardless of the distance between them. Daewoo Greetings offers a variety of customized gifts, including floral bouquets, ethnic sweets, cakes, and more, all elegantly packed and delivered with a personalized greeting card. Customers have the ability to customize their gift according to the occasion, ensuring that it accurately represents their feelings. The packaging is designed to be both elegant and protective, ensuring that the shipment arrives in optimal condition during transit. Daewoo Greetings makes it easy to maintain long-distance relationships and share joy and affection with those who matter most
Daewoo Cargo Rates Calculator
Daewoo Cargo Fastex also offers a user-friendly tariff calculator tool to assist customers in calculating the shipment rates per KG without visiting any franchise. You can get the estimated prices of your parcel by using the tariff calculator here
About Daewoo Fastex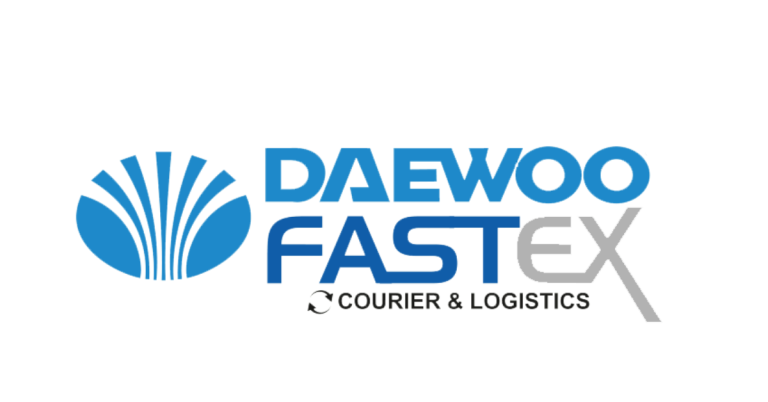 Daewoo Faxtex Cargo was established in 1998, alongside the Daewoo Express bus business, and initially used its transport buses for moving organized cargo. Since then, Daewoo Cargo has become known as the swiftest mover of cargo in Pakistan. In addition to buses, a fleet of Liner Trucks has been added to the Cargo fleet to transport extra business generated in recent years. To cater to the high volume of daily inflow and outflow of cargo, cargo management teams have been beefed up at six major terminals in Lahore, Karachi, Rawalpindi, Multan, Peshawar, and Faisalabad.
In 2014, Daewoo Cargo formulated a plan to establish a nationwide franchise network, which led to 85 franchises and 62 company-operated cargo centers/cargo points throughout Pakistan. In 2017, Daewoo Cargo was rebranded as Daewoo FastEX, offering speedy and reliable delivery of cargo across the country.
Daewoo FastEX's operational model is attractive to customers as items are sent out to destinations the moment they are received at our terminals, thanks to our high-running frequency of bus departures throughout the country. Deliveries are made within hours of drop-off, giving Daewoo FastEX an edge over the competition. The service provided by Daewoo FastEX is safe, reliable, and quick to deliver, making it an established bus company.
Recently, Daewoo FastEX introduced delivery at doorstep in major cities, Daewoo Greetings, and Daewoo COD. Moreover, Daewoo FastEX has partnered with DHL Pakistan to handle international cargo through dedicated DHL counters at Daewoo Terminals and pickup points.
Supported Couriers