How To Track M&P Courier Tracking Number
If you are using M&P Courier services to send or receive a package, you can take advantage of their tracking system to monitor your shipment's status and location in real time. Here is a step-by-step guide on how to use the M&P Courier Tracking System.
Enter M&P tracking number in the tracking tool provided above. You can find the tracking number on the shipping receipt, email, and phone message.
Click on the "Check Your Shipment" button
You will be redirected to the next page and you will be able to track your package along with all the details
M&P Head Office Karachi Contact Number:
| | | | |
| --- | --- | --- | --- |
| Address | Email | Phone | Timings |
| Head Office Address: C-17, Korangi Road D.H.A Phase II – Ext, Karachi – Pakistan | [email protected] | (021) 111-202-202 | Mon-Sat 09:00AM – 05:30PM |
M&P Courier Branches Helpline Numbers
City
Phone Number
Email
Karachi
Saddar: +92-21-111-700-800
Clifton: +92-21-35305071-72
Gulshan-e-Iqbal: +92-21-34836463
North Karachi: +92-21-36955856

[email protected]

Lahore
Gulberg: +92-42-111-700-800
DHA: +92-42-35694281-83
Model Town: +92-42-35160371-73
Johar Town: +92-42-35316075-76

[email protected]

Islamabad
F-7: +92-51-111-700-800
F-10: +92-51-2224310-12
G-7: +92-51-2604405-06
G-11: +92-51-2363807-08

[email protected]

Rawalpindi
Saddar: +92-51-5120514-15
Committee Chowk: +92-51-4927322-23
Bahria Town: +92-51-5731897-98

[email protected]

Peshawar
Saddar: +92-91-111-700-800
University Road: +92-91-5701303-04
Hayatabad: +92-91-5822608-09

[email protected]

Quetta
QUETTA CANTT: 3183742443
SATTLITE TOWN: 0316-0020514
KHUZDAR EC: 3183742443
Shahbaz Town EC: 3183742443

[email protected]

Multan
14 no Chungi: 03007361596
T-CHOWK: 03160020542
Railway Road EC: 3160020569
Old Shujabad: 3183742427
TAREEN ROAD: 03160020268
MULTAN MAIN OFF: 3183742424
KATCHERY ROAD EC: 3183742429
RASHEEDABAD EC: 03160020541
Mumtazabad EC: 3183742428
FR Garden Town: 0346-6012345
EC Gulgasht: 3183742426


[email protected]

Faisalabad
Saleemi Chow: 3160020463
Gulistan Colony: 0316-0020214
DAEWOO TERMINAL FRANCHISE: 0300-8669954
GC UNIVERSITY FSD Franchise: 0307-4801066

[email protected]
M&P Courier Services
Following are the services offered by M&P Courier.
In order to guarantee timely delivery, M&P Overnight Delivery service ensures that shipments are transported to their designated location within the upcoming business day. This practice effectively results in the shipment reaching its destination within a time frame of 24-48 hours.
M&P offers the same-day delivery service that can be used to deliver parcels or documents that require delivery on an urgent basis. M&P provides additional measures and value-added services to guarantee the security and protection of the shipment.
Cash on Delivery: M&P Courier's Cash on Delivery (COD) service allows customers to pay for their packages upon delivery. This service is popular among e-commerce businesses that want to provide their customers with a secure and convenient payment option.
International Shipping: M&P Courier offers international shipping services to customers who need to send packages or parcels outside of Pakistan. The company has partnerships with major international shipping carriers, allowing it to offer competitive rates and fast delivery times.
Freight Forwarding: M&P Courier's freight forwarding services are designed to help businesses manage their supply chains more efficiently. The company provides a range of logistics solutions, including warehousing, customs clearance, and transportation, to help businesses move their products from one location to another.
Shipment History: M&P tracking allows you to view your shipment history, including previous deliveries and their status.
Delivery notifications: You can opt to receive delivery notifications via email or SMS, ensuring that you are always informed of your shipment's status.
Multiple tracking: With M&P Tracking, you can track multiple shipments at once, making it easier to manage and monitor your deliveries.
M&P Tracking uses a combination of GPS, RFID, and barcodes to track your shipments. When you place an order, a tracking number is assigned to your package, which is then linked to the tracking system. The tracking system updates the location and delivery status of your package in real-time, allowing you to monitor its movement from start to finish.
M&P Courier Rates in Pakistan
Muller & Phipps (M&P) provides delivery and shipping services across Pakistan. The rates for M&P courier services vary depending on the weight, dimensions, and destination of the package. Here is an M&P courier rates list for domestic shipments in Pakistan:
Overnight Rates
| | | | |
| --- | --- | --- | --- |
| | Up to 500 grams | Up to 1 Kg | Each Additional 1 Kg |
| Within city | Rs. 160 | Rs. 230 | Rs. 210 |
| Same Zone | Rs. 270 | Rs. 330 | Rs. 300 |
| Different Zone | Rs. 350 | Rs. 450 | Rs. 400 |
My Flyers
| | | | |
| --- | --- | --- | --- |
| | Up to 500 grams | Up to 1 Kg | Each Additional 1 Kg |
| Within city | Rs. 265 | Rs. 340 | Rs. 220 |
| Same Zone | Rs. 400 | Rs. 450 | Rs. 300 |
| Different Zone | Rs. 450 | Rs. 500 | Rs. 350 |
Express Cargo
72 hours delivery service for parcels.
| | |
| --- | --- |
| | Up to 10 Kg |
| Zone A | Rs. 700 |
| Zone B | Rs. 800 |
COD Account
M&P COD is an ideal solution for small businesses as well as large corporate clients seeking convenient and reliable services with no restrictions on the minimum shipment quantity and prompt paybacks.
To open an account and get COD rates with M&P, click here
M&P Rates Calculator
The M&P Rate Calculator is an online tool that allows businesses to calculate shipping charges for goods they are willing to dispatch. It is a user-friendly tool that provides accurate calculations and helps individuals/businesses save time and money.
To calculate shipping charges, click here
About M&P Courier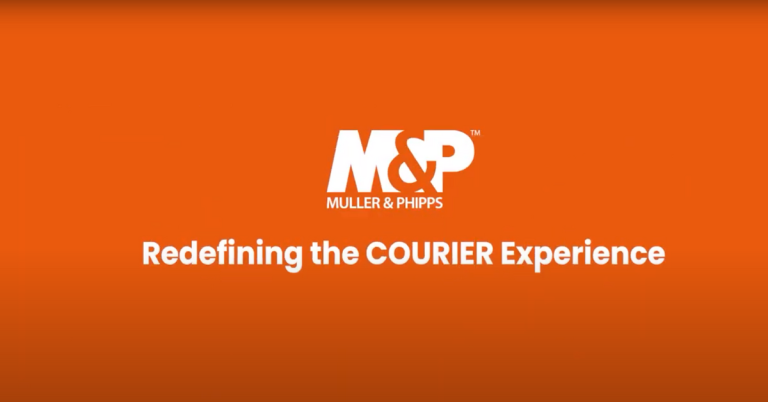 M&P was founded in 1986 as a courier service provider by Messrs. Khawar Noorani, Rana Kamran, and Rashid Aftab. Initially, the company was named OCS (Overseas Courier Service), but in 2012, it was acquired by Muller & Phipps Pakistan, a leading distribution and logistics company in Pakistan. Since then, the company has been operating as M&P Courier, a subsidiary of Muller & Phipps.
Under the ownership of Muller & Phipps, M&P Courier has expanded its operations significantly. It now employs more than 3400+ people, including 1400+ couriers, and reaches 1600+ locations across Pakistan. The company has also expanded its operations globally, with 210 locations in different countries. With millions of annual deliveries, M&P Tracking in Pakistan has become one of the most trusted courier and logistics companies in Pakistan.
Over the years, the M&P courier track and trace has diversified its services to cater to a wide range of customers. In addition to its core courier services, the company now offers logistics, warehousing, e-commerce, and payment solutions. This diversification has enabled the company to provide end-to-end solutions to its customers, making it a one-stop shop for their logistics needs.

Feel free to visit the official website here.
FAQs
Supported Courier