Download App
Official Website: www.leopardscourier.com
How To Track Leopard Courier Tracking Number
Enter 9 digit Leopard courier tracking number in the above tracking tool. You can find the tracking number on the shipping receipt (as shown in the image), email, and phone message.
Click on the "Check Your Shipment" button
You will be redirected to the next page and you will be able to track your package along with all the details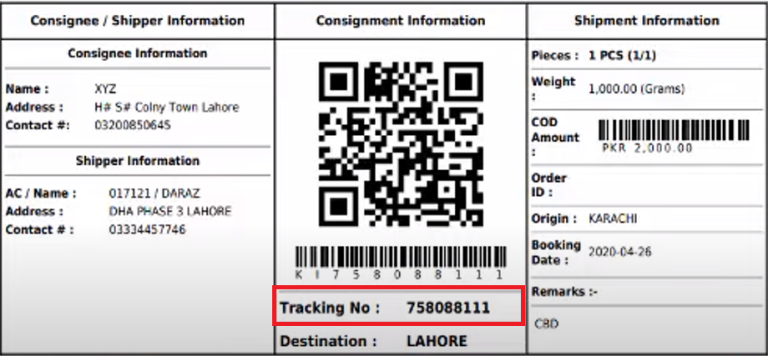 Leopard Contact Number
City
Address
Contact No
Email address
Lahore
Courier Services, Zonal Office, 20-K, Gullberg III
(042) 111-300-786
[email protected]
Islamabad
Leopards House, Opposite IJP, Metro Station
(051) 111-300-786
[email protected]
Karachi
Leopards House, 19-F, Block 6, P.E.C.H.S, Karachi
(021) 111-300-786
[email protected]
Faisalabad
Leopards Courier Services, Zonal Office, 37-W-1, Madina Town
(041) 111-300-786
[email protected]
Sialkot
Ground Floor Riaz Plaza Paris Road Sialkot
(052) 111-458–0762
[email protected]
Multan
Leopards Courier Services, Zonal Office, 516, Railway Road, Near Chowk Aziz Hotel
(061) 111-300-786
[email protected]
Gujranwala
Inside G-Magnolia Town, Main Gate, GT Road,
Near Chanda Qila, Gujranwala
(055) 4297620/21
[email protected]
Rawalpindi
Leopards House, N-E 4, Behind Moti Mahal Cinema, Saddar, Rawalpindi
(051) 5500876
[email protected]
Quetta
Leopards Courier Service, Zonal Office, Opposite Arbab CNG Pump Spini Road Quetta
(081) 2820111 | Cell #: 0322-4662763
[email protected]
Peshawar
Leopards Courier Services, Zonal Office, Near Hino Showroom, Ring Road

(091) 111-300-786
[email protected]
Hyderabad
Leopards Courier Services, Zonal Office Plot A-51/B Auto Bhan Road, Near Mohammadi Mor Badin Stop road Hyderabad, Pakistan
(022) 3413001
[email protected]
You can use different methods to track your shipment
COD Rates
You can check the rate lists below for Leopard courier.

COD Charges for Over Night
Our overnight express service ensures the delivery of all your documents, parcels, and other shipments on the very next day.

Leopard Overland service is designed to transport heavy and bulky shipments across the country. With the widest network in the nation, we guarantee secure, safe, and dependable delivery within 72 hours of your booking. This service is a cost-effective option for all goods weighing 10kg or more.

Now you can send all your confidential documents with Leopard Flyer Express service. It offers the most affordable price with safe and fast delivery.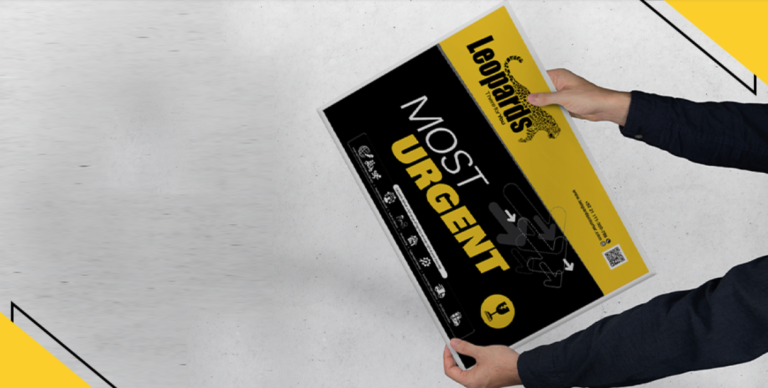 International Delivery
Leopard is a reliable international import and export service provider, offering up to 90% off on shipments. They simplify the complicated process of international delivery, covering a wide range of countries and territories with a network of trusted partners and carriers. Their range of services includes air express delivery and door-to-door services, along with value-added services such as packaging and insurance. Leopards' commitment to customer satisfaction and affordability makes them an excellent choice for international parcel delivery.

Cash On Delivery Rates
E-commerce has been growing rapidly in Pakistan in recent years, and to make it easier for small and medium-sized startups, a new service called COD retail has been introduced. With COD retail, you can start a business without the need for a physical office. This is particularly helpful for women, housewives, students, and young people who have limited resources and work from home or remotely.

Rate Calculator
Leopard offers a friendly tool to calculate domestic and international shipping rates. Provide the details and it will calculate the estimated charges for your package.

Click here to open the calculator
Leopard COD Account
To open a COD account with Leopards, please fill out the form here and one of their team member will contact you.
Leopard Internation Helpline
Country
Address
Contact
Website
Dubai
Leopards Courier Services LLC,
PLOT 157-0, Warehoue # 5,
Lambordia Warehouse Compound,
Al Qusais Industrial Area 4th,
Dubai, UAE
+971-4-600522527
www.leopardsexpress.com
United Kingdom

Leopards Courier Services LLC,
PLOT 157-0, Warehouse # 5,
Lambordia Warehouse Compound,
Al Qusais Industrial Area 4th,
Dubai, UAE
(+44) 2084326966
www.leopardsexpress.com
Leopard Courier Pakistan:
Leopard Courier Services Pvt. Ltd. is a logistics, courier, and warehousing service provider based in Pakistan. The company started its operations in 1983, with a small business idea to deliver letters and documents from five destinations. Today, it has grown into a leading logistics and courier service provider in Pakistan, with over 700 express centers, handling over 90 million packages annually, and serving various clients such as entrepreneurs, SMEs, individuals, travelers, FMCGs, transnational companies, large corporations, government sectors, NGOs, and foreign missions.
Under the leadership of Chairman & Founder Mian Jehangir Shahid, Leopard Courier Services Pvt. Ltd. has achieved phenomenal growth since it has founded. It is the only courier and logistics company in Pakistan that has its own branded Boeing 737-300 cargo aircraft with daily flights for cargo and overnight package movements, which has added significant value to its fleet size.
FAQs
Supported Couriers