How To Track Pakistan Post Tracking Number
Enter the Pakistan post Or UMS tracking number in the tracking tool above
Click on the "Check Your Shipment" button
You will be redirected to the next page where you will be able to see all the details along with delivery information
Pakistan Post UMS Tracking
Pakistan Post offers an Urgent Mail Service (UMS) that provides customers with a fast, secure, and reliable overnight or 2-day home delivery service for documents and parcels. With an extensive network for dispatch, Pakistan Post UMS offers a computerized track and trace system to ensure the efficient and effective delivery of packages.

You can track UMS packages here:
International Tracking
You can track your international shipment here:
International Shipping Rates
To check international shipping rates, click here
Cash On Delivery (COD)
As online shopping continues to gain popularity in Pakistan, it becomes increasingly crucial for e-commerce companies to offer reliable payment options. The Pakistan Post recognizes this need and has introduced its own Cash on Delivery (COD) service, called "UMS COD," utilizing their extensive network of postal outlets.
The UMS COD service has been launched at 226 locations linked with the UMS network, allowing for convenient payments for parcels sent to customers. The COD system is not only beneficial for customers but also for traders and businesses who wish to recover the amount of their shipment through the post office.
Pakistan Post has implemented a COD system that allows for the transmission of packets, parcels, and printed papers, as long as the specified amount for remittance to the sender does not exceed Rs.100,000/-. With this new COD service, Pakistan Post is taking steps to capture a larger share of the online buying and selling market in Pakistan.
The UMS COD articles can be items of letter and parcel mail with no restriction on contents except for anything prohibited by Pakistan Post Office. These articles will be given special treatment during the course of their transmission by post from the time of booking till delivery. Although all UMS items will not be treated as registered articles and may have contents that are permissible to be sent by registered post.
UMS COD Rates
| | | | |
| --- | --- | --- | --- |
| Service Type | Rate Up to 500 g | Rate Up to 501g to 1000g | Additional 500 g |
| UMS COD (Local) | Rs. 30/- | Rs. 45/- | Rs. 10/- |
| UMS COD (City to City) | Rs. 50/- | Rs. 70/- | Rs. 20/- |
GSTIslamabad : 16 %
Pakhtunkhwa : 15 %
Punjab : 16 %
Sindh : 13 %
Balochistan : 15 %
Discounted UMS COD Rates For Corporate Customers
The Pakistan Post announce that its esteemed Corporate and Bulk Customers can now avail of discounted tariffs by simply reaching out to their local Postal Officers, Deputy Postmasters General, or Postmasters General.
Furthermore, in a bid to enhance customer satisfaction, Pakistan Post is extending the facility of acceptance of UMS COD articles on a credit basis to its corporate/bulk customers, which will be made available on-demand. This value-added service is a testament to Pakistan Post's commitment to catering to the diverse needs of its loyal customers in an efficient and effective manner.
| | | |
| --- | --- | --- |
| Category | Amount | Fee |
| UMO (Local) | Upto Rs. 10,000/- | Rs. 135/- |
| UMO (City to City) | Upto Rs. 10,000/- | Rs. 175/- |
| UMO (Local) | Upto Rs. 10, 001/- to Rs. 20,000/- | Rs. 160/- |
| UMO (City to City) | Upto Rs. 10, 001/- to Rs. 20,000/- | Rs. 200/- |
| UMO (Local) | Above Rs.20,000/- to Rs.50,000/- | Rs. 185/- |
| UMO (City to City) | Above Rs.20,000/- to Rs.50,000/- | Rs. 225/- |
| UMO (Local) | Above Rs.50,000/- to Rs.100,000/- | Rs. 210/- |
| UMO (City to City) | Above Rs.50,000/- to Rs.100,000/- | Rs. 250/- |
Domestic Rates
These are the Revised Rates for Pakistan Post Effective from May 4, 2019.
The registration fee for parcels is Rs.75
| | |
| --- | --- |
| Weight | Weight |
| Up to 1 Kg | Rs. 100 |
| Up to 3 Kg | Rs. 175 |
| Up to 5Kg | Rs. 250 |
| Up to 10Kg | Rs. 375 |
| Up to 15 Kg | Rs. 500 |
| Up to 20 Kg | Rs. 625 |
| Up to 25 Kg | Rs. 750 |
| Up to 30 Kg | Rs. 875 |
The weight of the registered parcel shall not exceed 30 kilograms
Postage Calculator
Calculate your shipping charges by visiting the calculator page below according to your service needs.
Pakistan Post Tracking App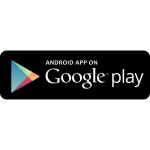 Contact Number
You can contact the following number or visit the link given below to register any complaint or query regarding your package.
About Pakistan Post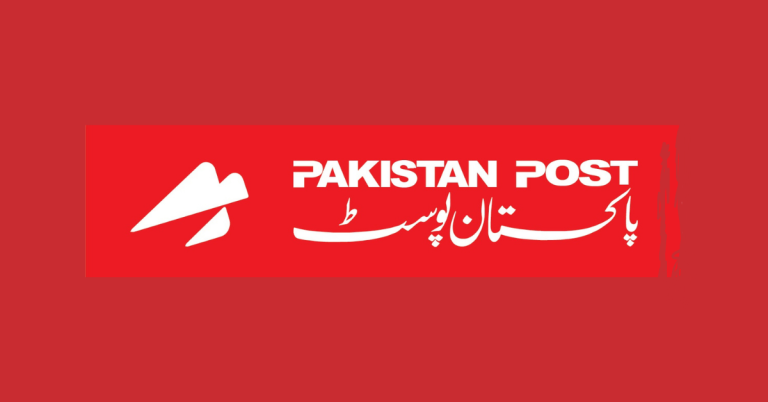 Dedicated to providing a wide range of postal products and public services, Pakistan Post Office is a state enterprise that holds together a vast country with a large population. It is considered a true emblem of the federation, committed to serving everyone, every day, everywhere.
Having its roots in the Sub-Continent, Pakistan Post Office is one of the oldest government departments in the country. After gaining independence from Great Britain, it began functioning as the Department of Post & Telegraph. In 1962, it became an independent attached department of the Ministry of Communications, after being separated from the Telegraph & Telephone.
The network of Pakistan Post Office has expanded over the years from 3036 post offices in 1947 to 13419 post offices today. With more than 49,502 employees, it is one of the largest employers in Pakistan. Along with traditional postal services, it offers a wide range of banking, life insurance, and other public services.
Catering to the personal and business needs of various segments of society, Pakistan Post Office provides an extensive range of products and services. These traditional services constitute the core business of Pakistan Post.
Pakistan Post Office operates through a network of 13,419 post offices, 76 General Post Offices (GPOs), 48 District Mail Offices (DMOs), and 3 Offices of Exchange, along with central management facilities in Islamabad and Lahore. Its purpose is to provide efficient and economical communication and business services to every household and business across Pakistan and the world.
Supported Couriers